Our team finds great satisfaction in the innovation and impact based projects we deliver.
Our IT experts work on industry based challenging assignments. We hire experienced IT and Business brains and give them the entrepreneurial freedom to solve our customers challenging projects. eNovEight's Accelerator teams work with exciting Start-ups and Sustainability focused projects.
ENovEight offers a working environment that promotes freedom of expression and equal opportunity. In this fast-paced IT environment, we have created a multi-national culture that collaborates to build innovative solutions.
Social Responsibility and Business can coexist.
We see the value in the work we do and what we bring, both to our customers and to the community in which we operate. Social value creates pride and meaning to the job we do and the team we are building. Our team finds great satisfaction in the innovation and impact based projects we deliver.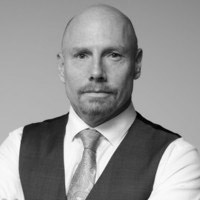 John
Dellow
Partner : Consulting Services
John is a veteran in Consulting Services having worked as Managing Director and Sales head for leading companies like eWork and ProConsult. He has worked across the Nordics in expanding Consultant services , handling a team of sales personnel and delivering consistent growth every year.
John with his in-depth knowledge of Consulting business heads Sales and Account Management in eNovEight.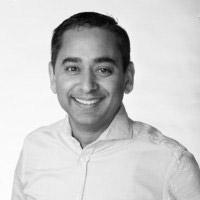 Joydeep
Dash
Partner : Technology Accelerator
Joydeep has 25 years experience in setting up Global IT Service partnerships for leading companies in the Nordics and Germany. Earlier having built and led Nordics and DACH operations for Nagarro and Questech, Joydeep currently heads Fedobe, an eCommerce expert company and its sustainability platform https://open-innovators.org Joydeep runs the Technology Accelerator program in eNovEight, building promising ideas into successful products.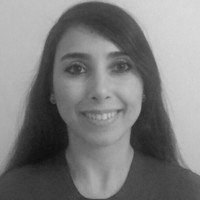 Elnaz
Tajahmadi
Partner : Operations Management
Elnaz is an experienced system developer having worked for leading companies like Klarna, Menigo and Nordnet. Elnaz has a passion for people management, having managed teams of developers in her earlier capacity. With her expertise of matching right people to right skills, Elnaz manages Operations and HR for eNovEight.
Ravindra
Partner : Engineering Services Management
Ravindra is ambitious, creative, structured and skilled in solving complex IT problems in demanding technological environments. Having led consulting assignments in the role of Technology Architect, Lead System Developer, Ravindra is acknowledged by peers and team for his versatile knowledge and ownership driven approach to problem solving.
Ravindra specialises in Java, Java EE, Micro service architecture & migration, TDD, Spring.